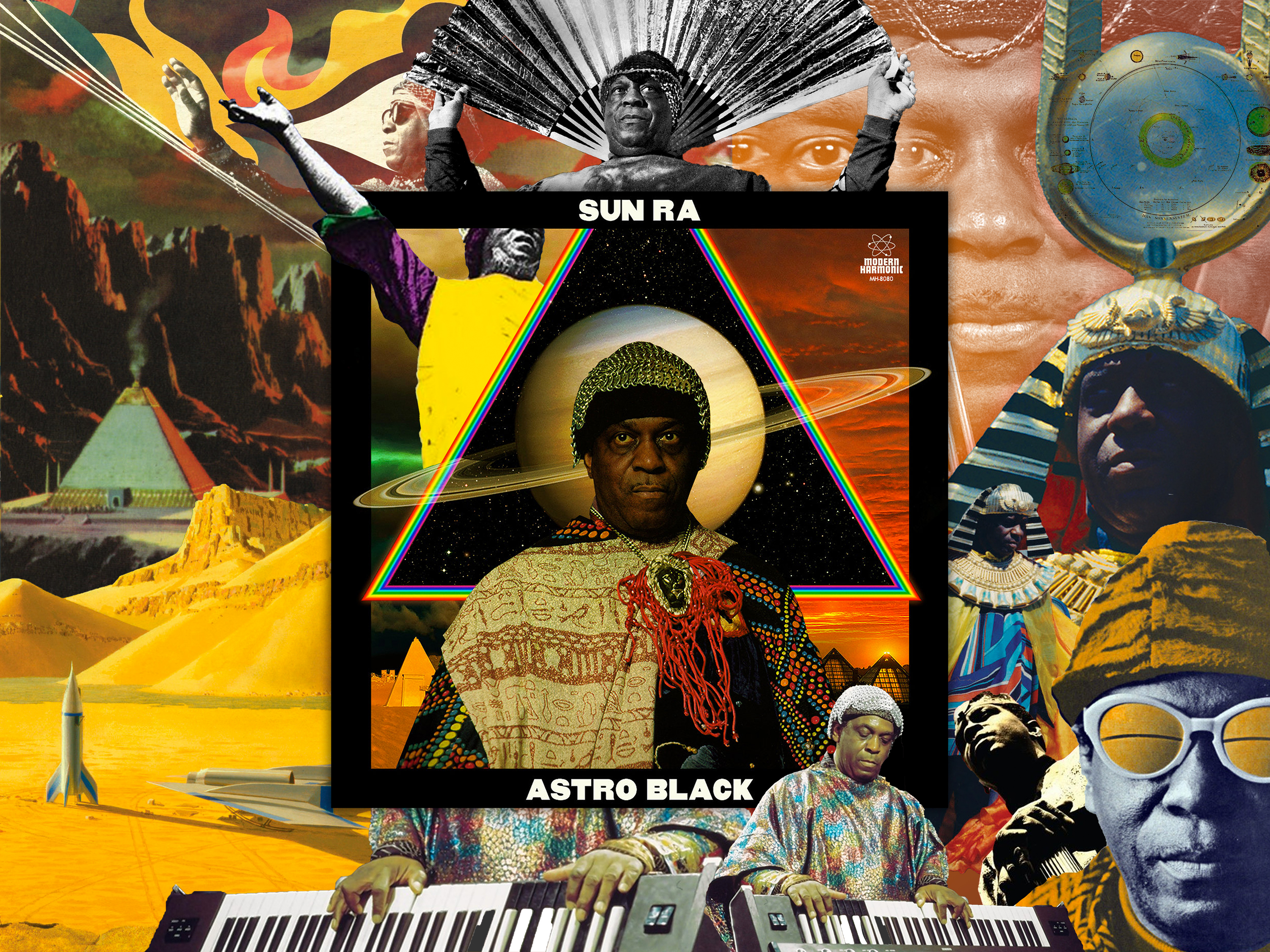 ---
︎

︎
︎
︎
︎
SUCKERS

2018
上海 / SHANGHAI
Interactive Media Arts Capstone. Mixed reality docu-fiction series investigating the lives of vampires living in Shanghai.
Explored all aspects of production while aiming to learn about humanity through our diverse mythology around vampires.

The final iteration of the project was developed as a part of my capstone course work, but it is the result of merging two seperate inquiries: an exploration of UX design for XR and a docu-fictional approach to film making explored in two previous courses.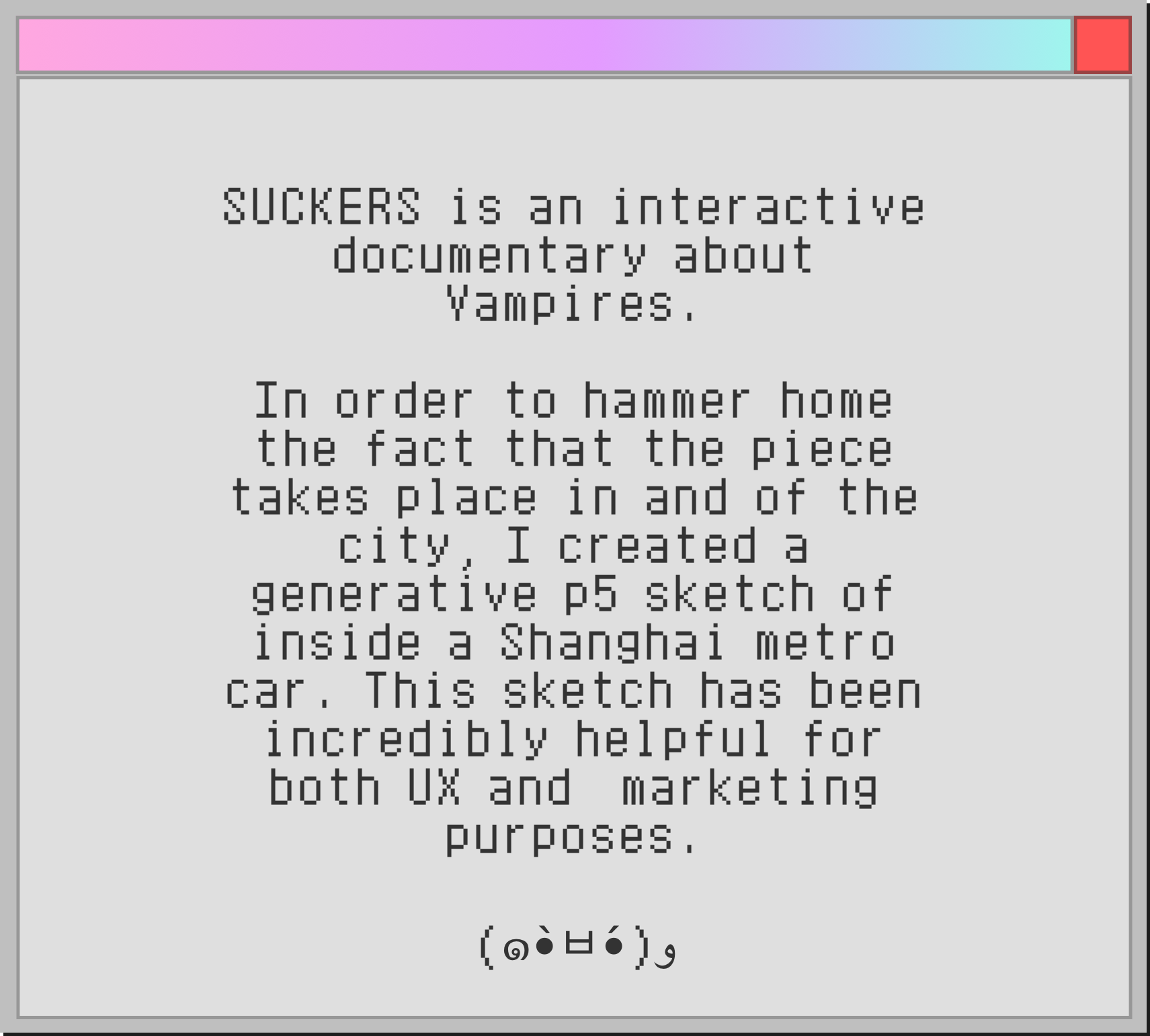 Lines:
Writing, Design, Video, XR, Digital Media
SUCKERS UX
---
︎
︎
︎
Lo-Fi VR
2017 - 2018
上海 / SHANGHAI
深圳 / SHENZHEN
Over the years, I've had the pleasure of speaking on the importance of Low Fidelity (Lo-Fi) Virtual Reality (VR) in the early stages of development of VR as an artistic medium. My first formal presentation was at the 2017 Global Cre8 Summit, but a few months later I made adjustments to the slides to include even more actionable information for those interested in beginning their journey in VR art making.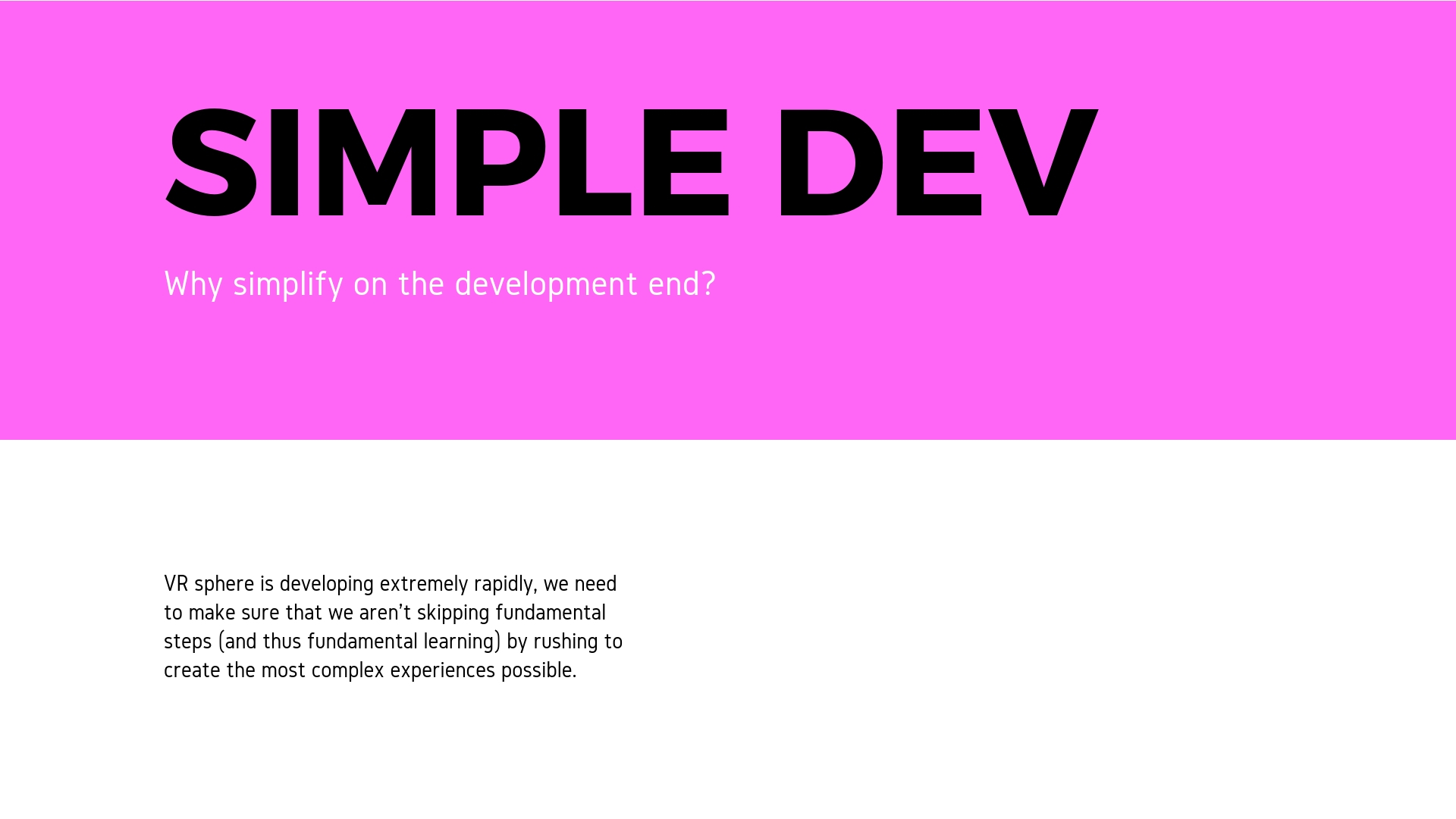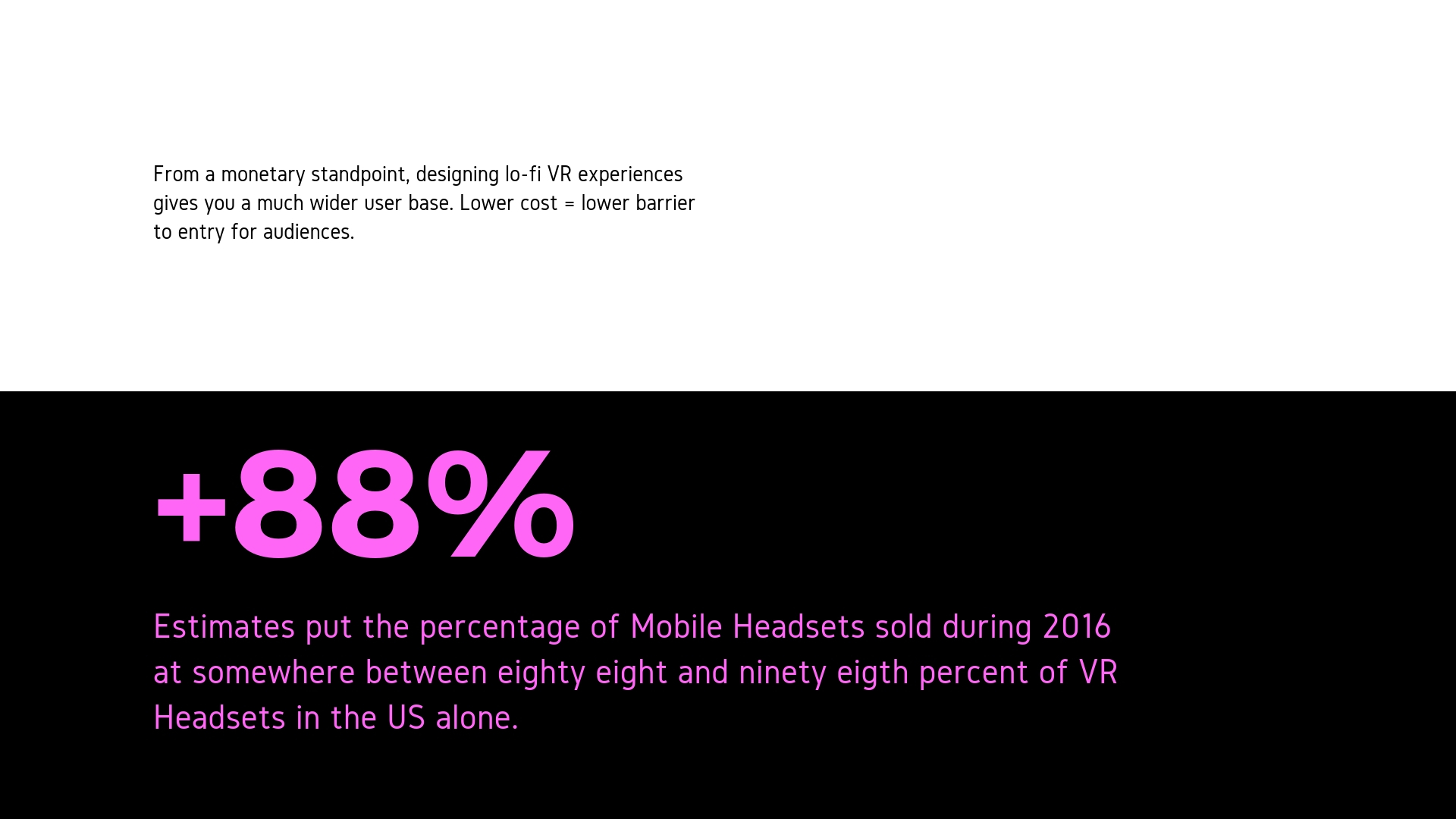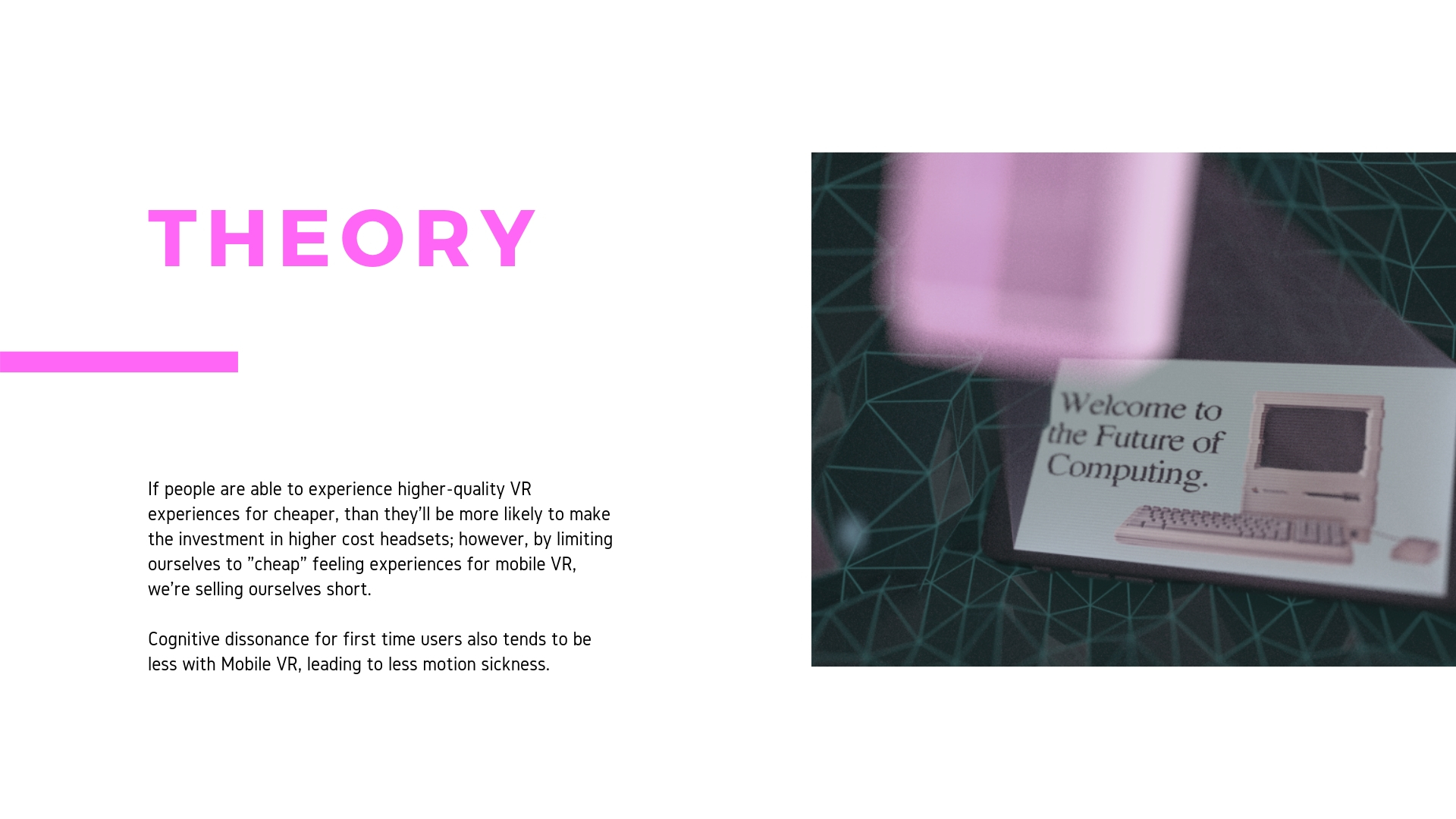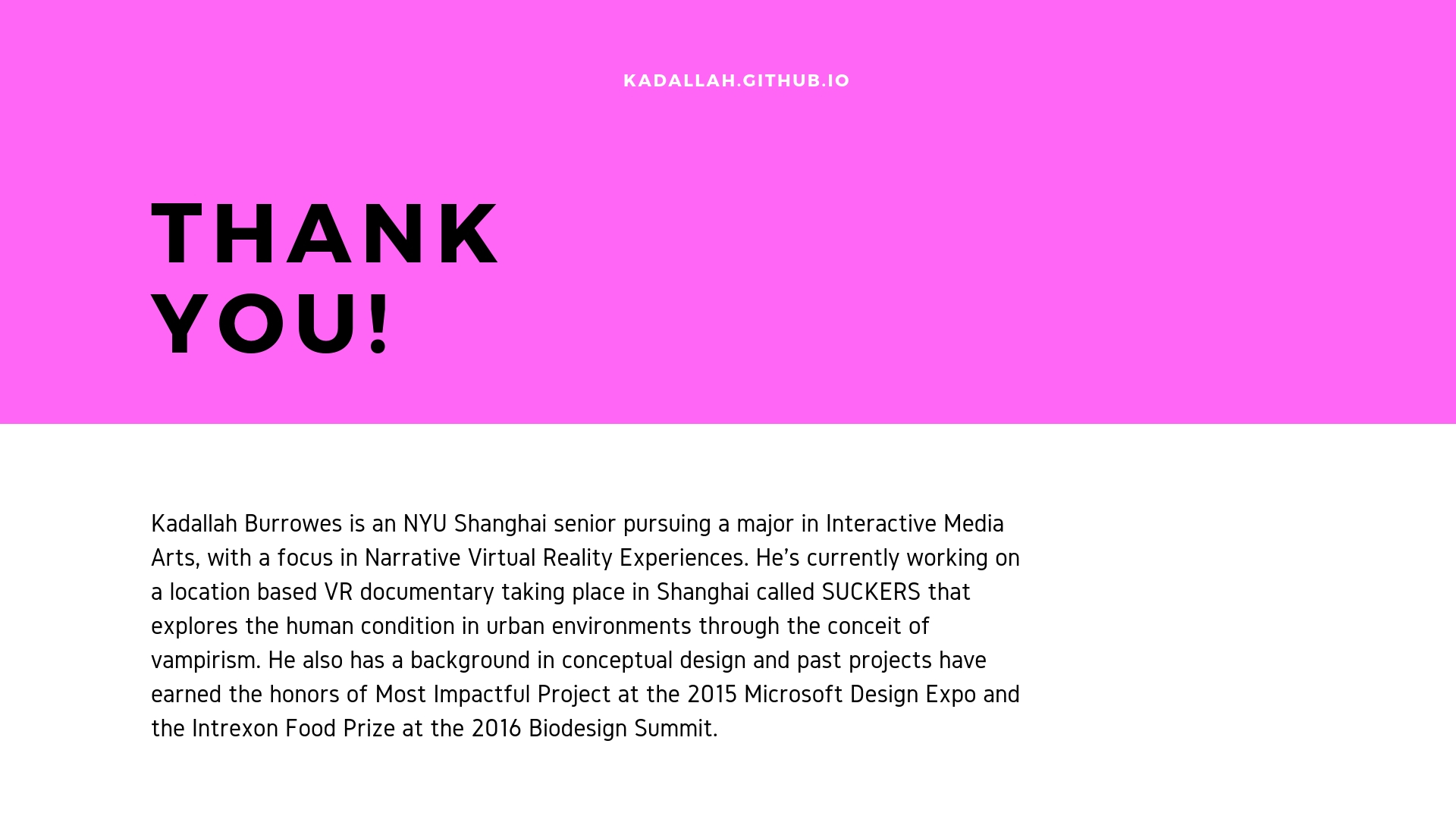 Disciplines
:
Justice, Design, XR
NYU Shanghai
---
︎

︎

︎



Depersonalization
2017
NEW YORK
Depersonalization is a personal video poem made of 360º photos reflecting on the titular mental health condition. The piece made use of colors, computer generated voice, and the "1st person" VR mode in order to emulate the experience of depersonalization.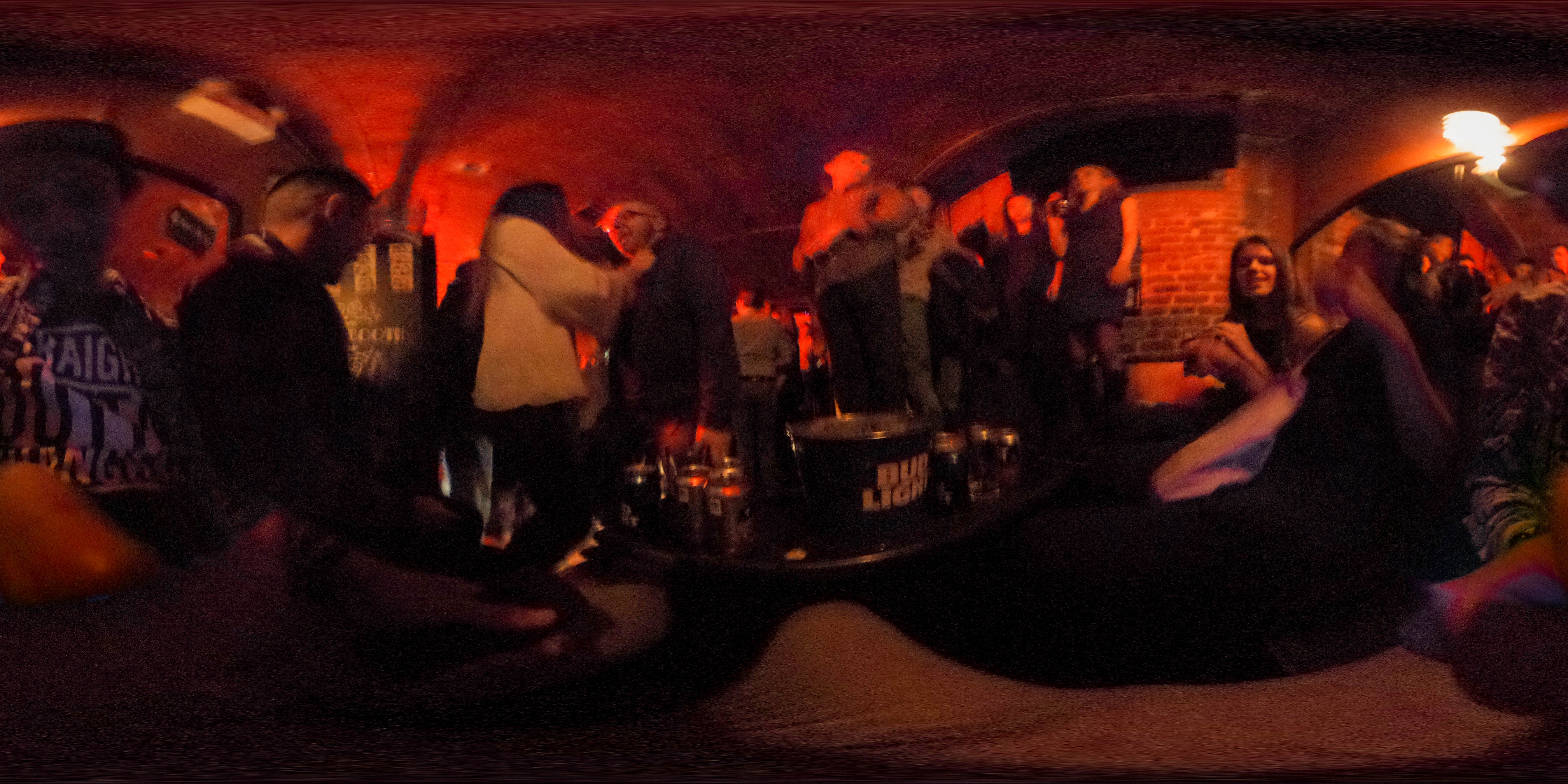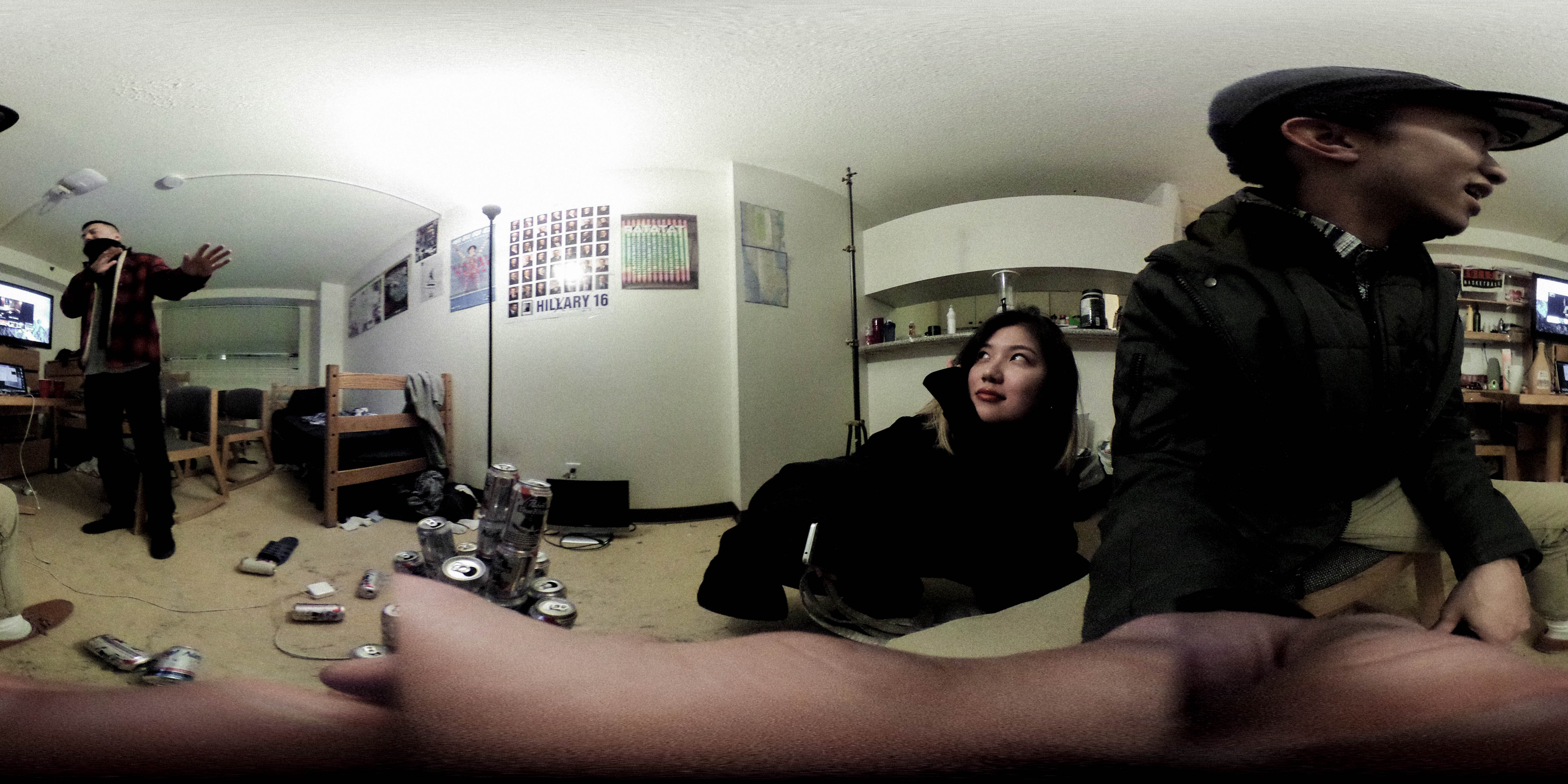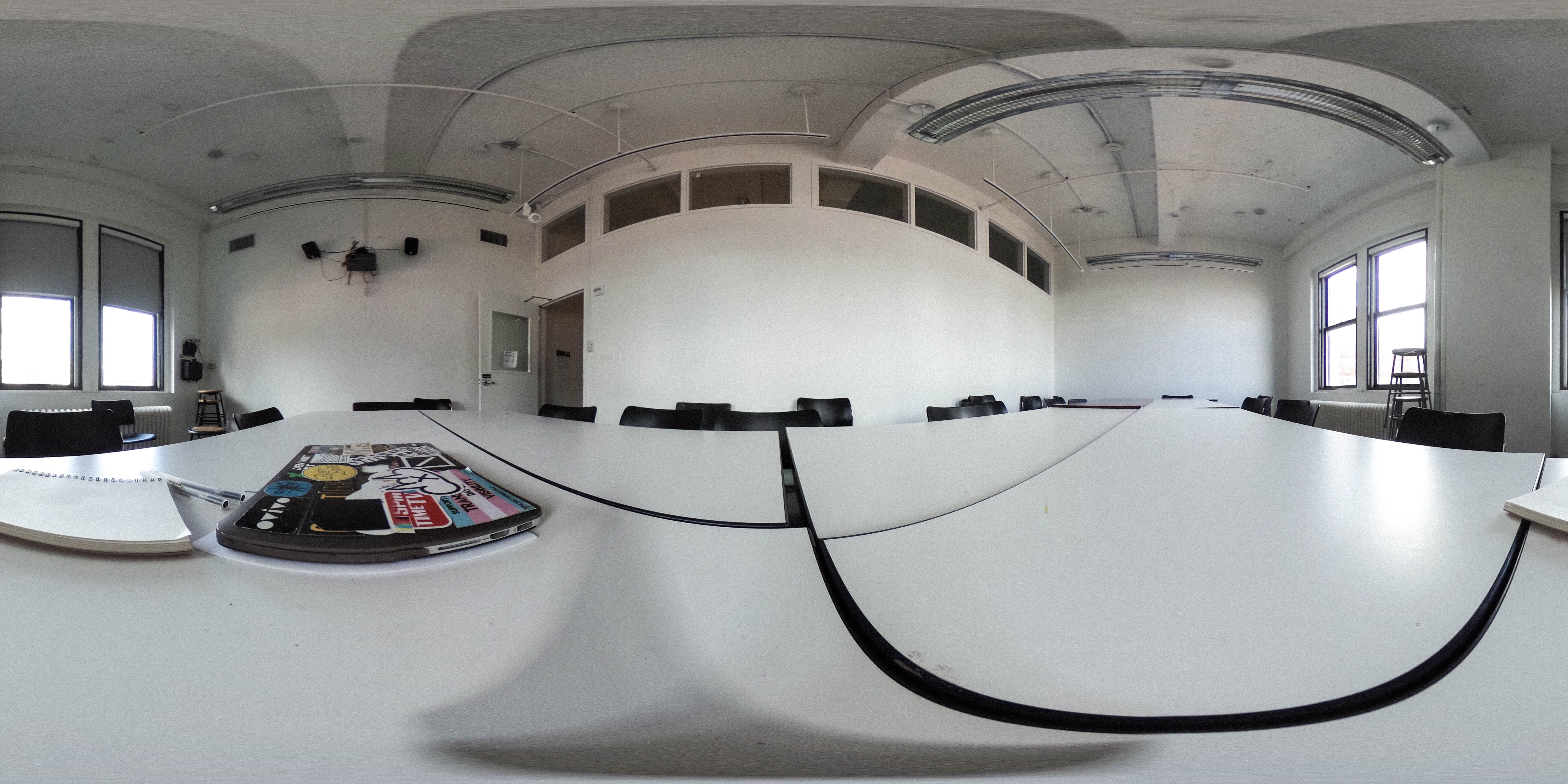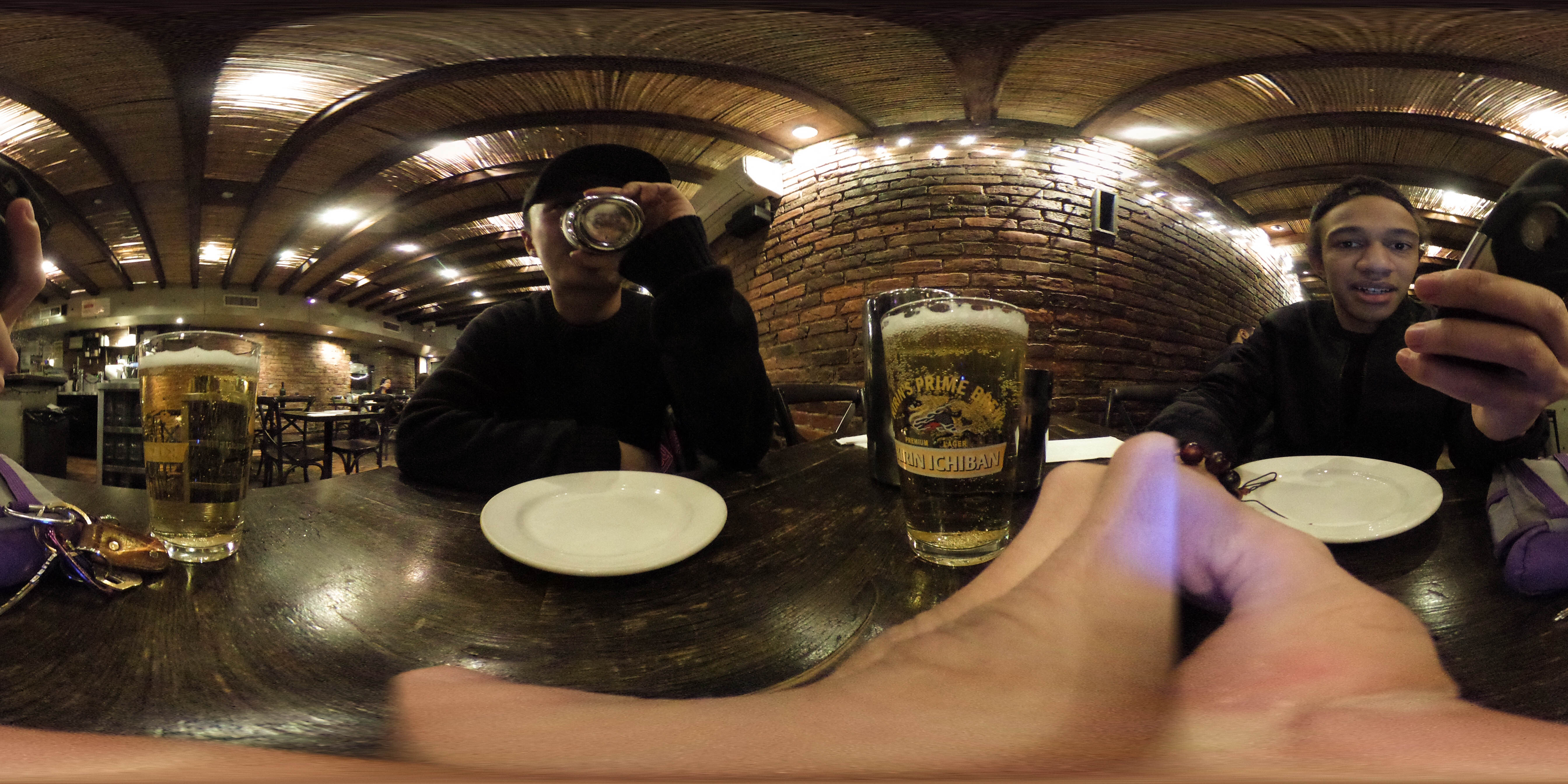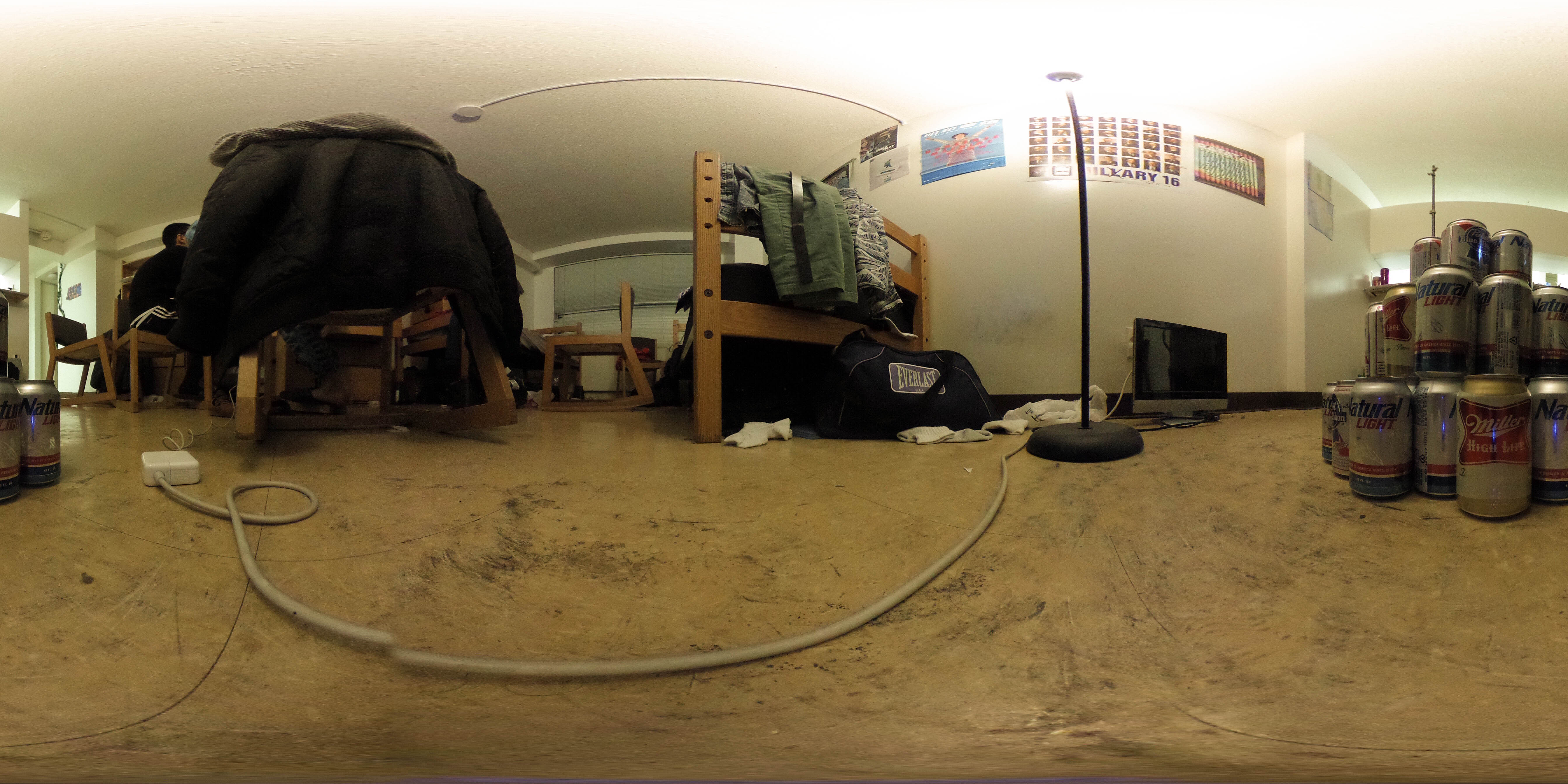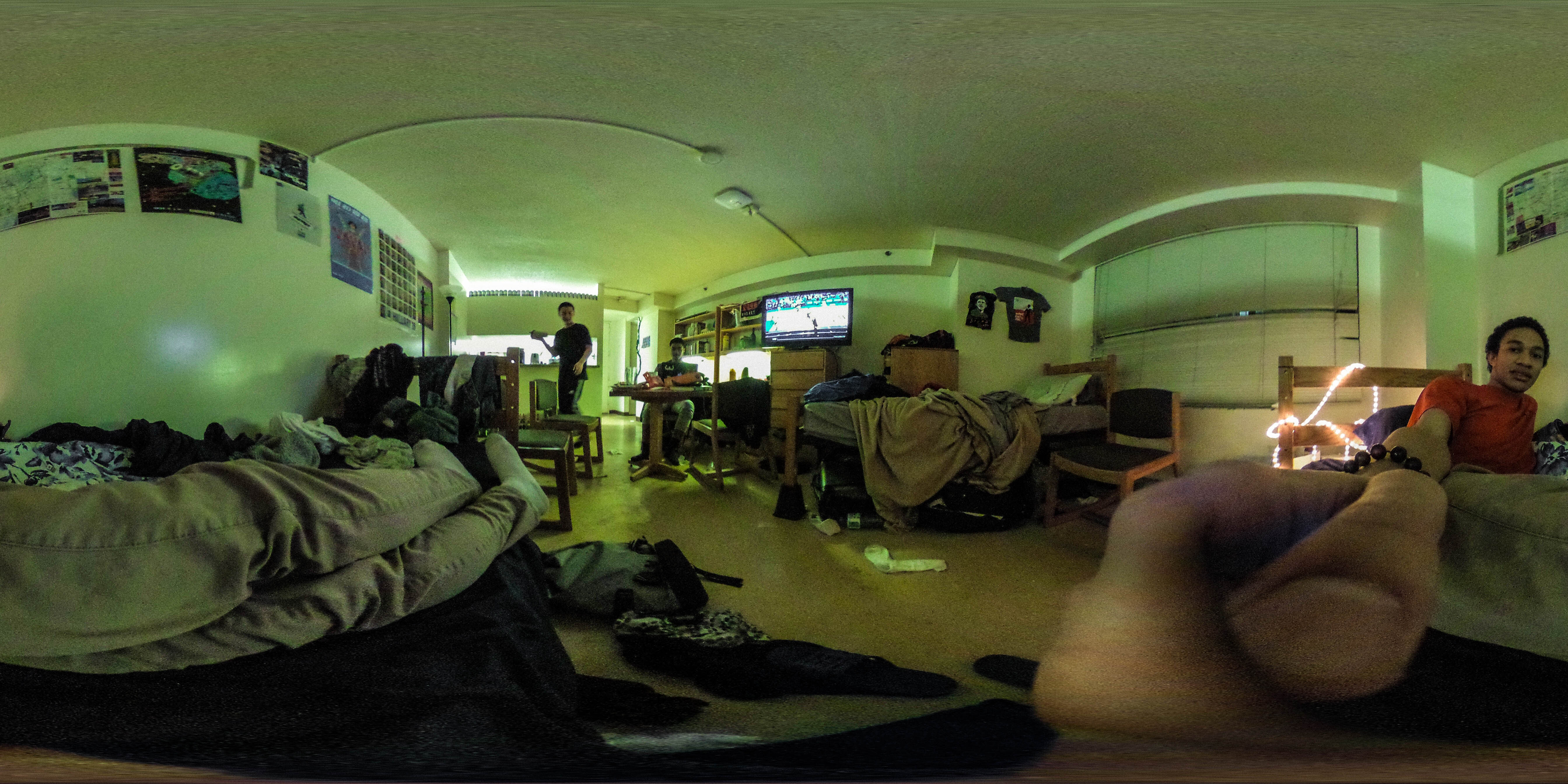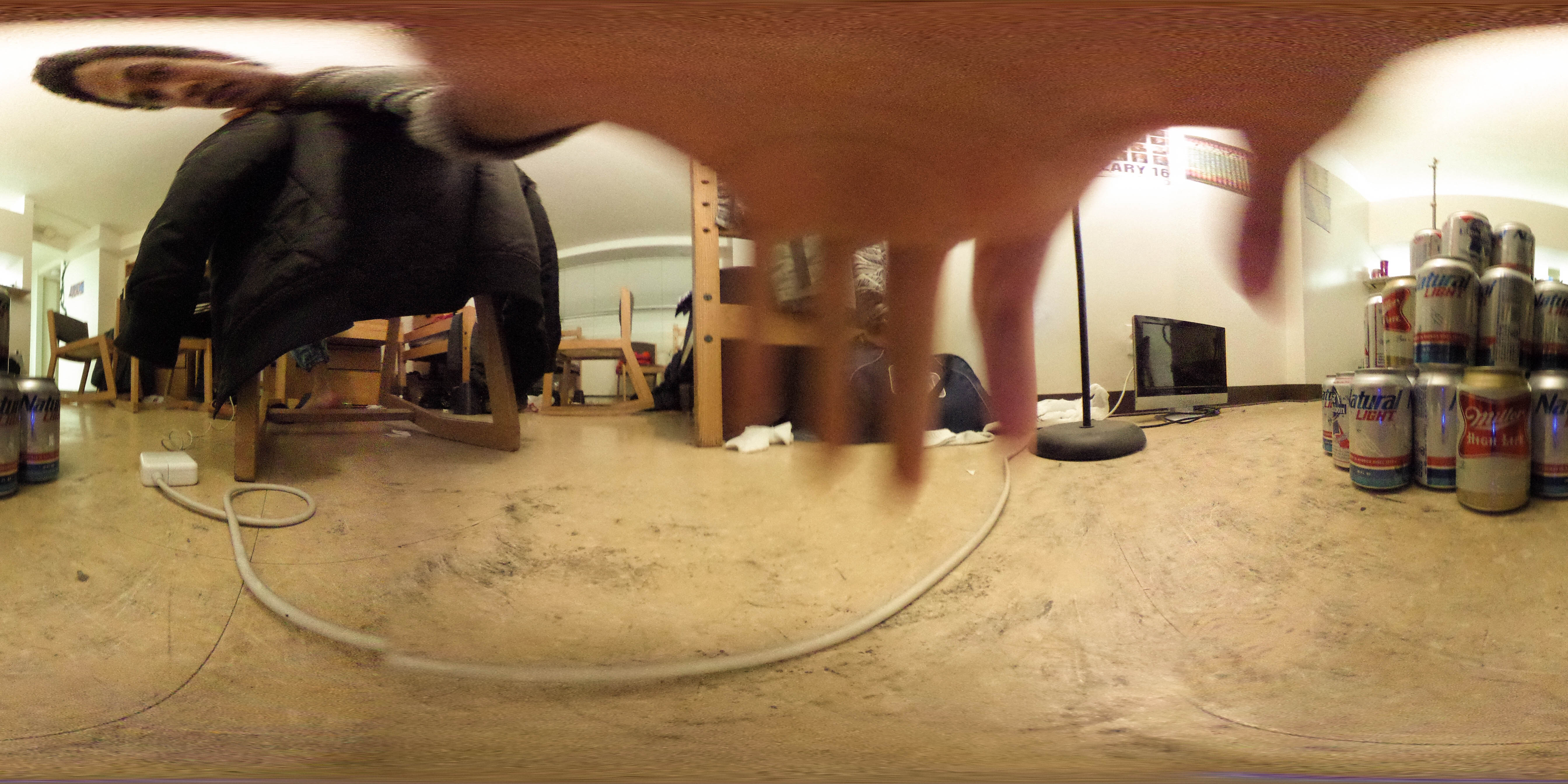 Disciplines
:
Writing, Video, XR
Medium Article
---
︎
︎
Inaugural Planetary Tour
2016
上海 / SHANGHAI

Inaugural Planetary Tour is a virtual reality experience exploring narrative environments by focusing almost exclusively on worldbuilding rather than interaction. The story puts the audience into the position of the next of kin for a missing dictator, something they must come to discover through exploring mostly abandoned worlds. Though the final manifestation of the piece was a VR experience, the poster design was integral to the project.
Disciplines
:
Design, XR
360º Video Trailer
Poster Designs
---
︎
︎
The Cave and the Cloud
2016
上海 / SHANGHAI
The Cave and the Cloud, is an episodic first person VR narrative that thrusts the audience into the consciousness of individuals 5 - 10 minutes before their deaths. The thread that weaves each of the episodes together is a futuristic interpretation of the afterlife that takes cues in equal parts from Plato's Allegory of the Cave and Bostrom's simulation theory.

The project was supported by the NYU Shanghai Deans' Undergraduate Research Fund.