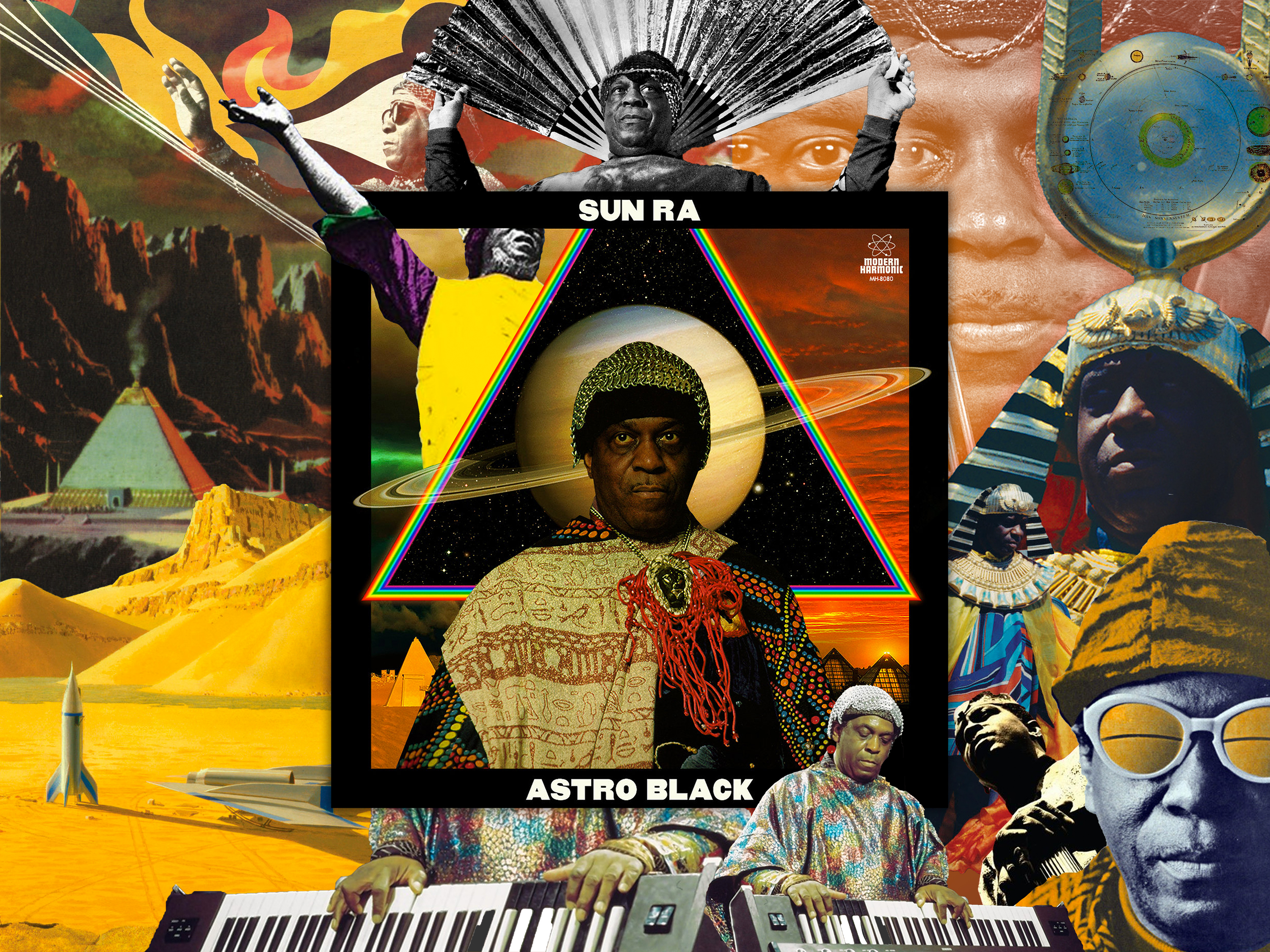 ---
︎

︎
︎
︎
︎
SUCKERS

2018
上海 / SHANGHAI
Interactive Media Arts Capstone. Mixed reality docu-fiction series investigating the lives of vampires living in Shanghai.
Explored all aspects of production while aiming to learn about humanity through our diverse mythology around vampires.

The final iteration of the project was developed as a part of my capstone course work, but it is the result of merging two seperate inquiries: an exploration of UX design for XR and a docu-fictional approach to film making explored in two previous courses.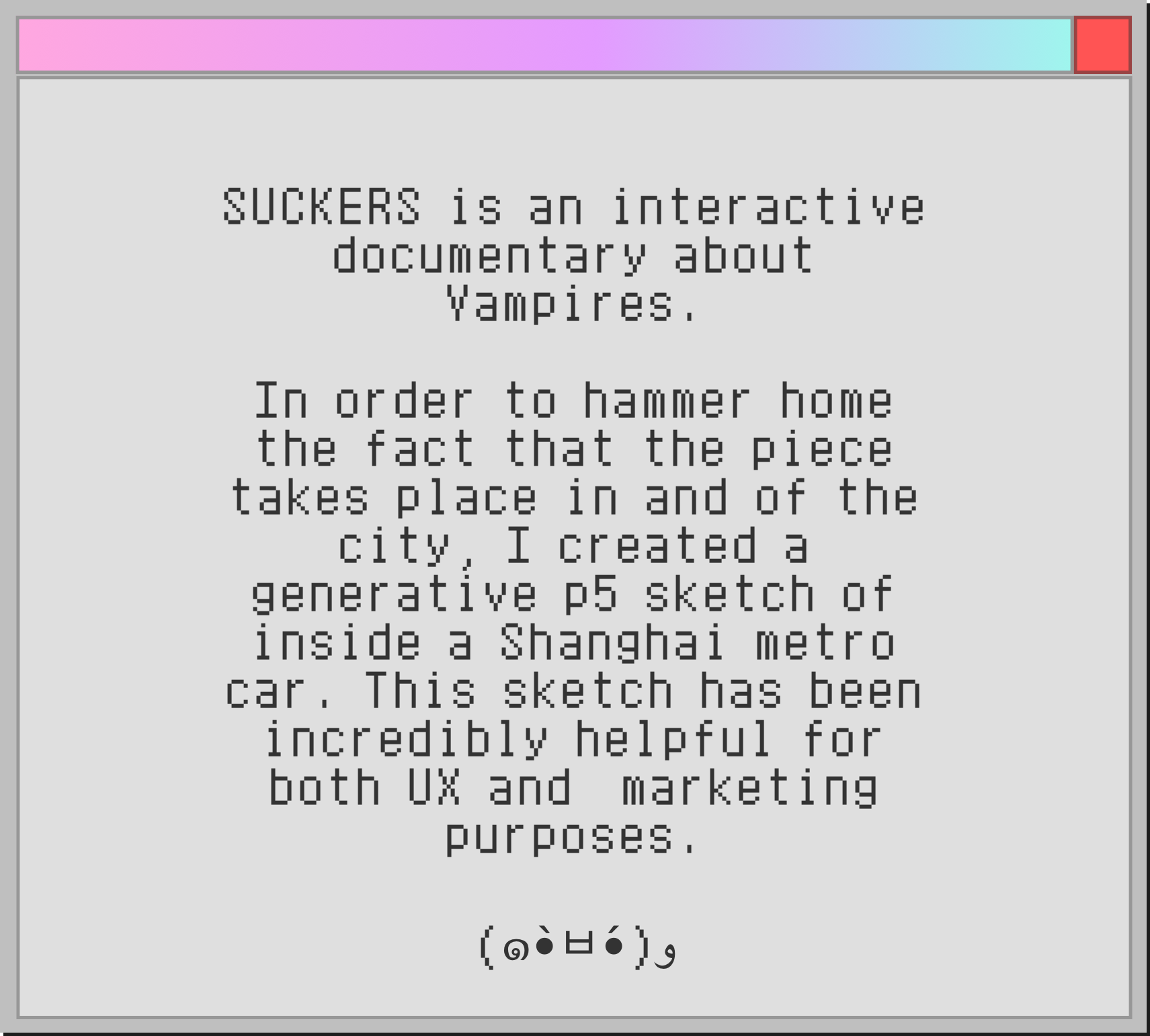 Lines:
Writing, Design, Video, XR, Digital Media
SUCKERS UX
---
︎

︎



060920WEATHERREPORT
2020
LOS ANGELES
060920WEATHERREPORT is a visual mixtape reflecting on wildfires, COVID, mental illness, consumerism and all of the things that tie them together. It features video clips sourced from the news, entertainment television, found footage, scientific reports, and commercials. The audio is a mixtape I recorded in Los Angeles on September 6th, 2020, one of the hottest days of the year.

YouTube blocked specific sections from being uploaded due to copyright infringement (though all footage was originally downloaded from YouTube).
Disciplines
:
Audio, Video
---
︎

︎



HYPER REEL
2019
上海 / SHANGHAI
WASHINGTON D.C.
HYPER REEL
is a tryptic of generative video collages that explore simulation, simulacra, and the singularity created in Unity. The generative nature of the project ensures that the audience's experience is different on every viewing. All three sections source hundreds of video clips from movies, television shows, and YouTube videos as well as excerpts of text written by scientists and philosophers alike. Music for the "simulation" section was selected from three albums by
futurebandit
and worldgrinder.
Disciplines
:
Video, Digital Media
---
︎

︎



VTV / 僵视
2017 - 2018
上海 / SHANGHAI
Mixc ART Shanghai
VTV is an installation that blurs the line between reality and fiction; in this case, transporting audience members to a world in which vampires walk the earth alongside humans. However, rather than portraying the undead as horrific demons and bloodthirsty monsters, VTV to humanize them by recontextualizing existing vampire media. The piece was ultimately comprised of the physical installation designed to replicate a living room including a CRT TV and bluetooth remote control, four videos that acted as looping "channels," and a p5.js sketch that provided the "backend" to the TV interaction.

The installation was shown at the INFINITE: Dimensions in Digital Art and Beyond exhibition at "The Mixc ART Shanghai" as well as the Interactive Media Arts end of semester show.
Disciplines
:
Video, Digital Media
---
Curse of the Demo Day was a live performance and video art piece tight walking the line between reality and fiction. The piece explored the titular concept--a phenomenon in the world of interactive media art in which your project works fine until it comes time to show it to an audience--through intentional glitching, errors, and performance mishaps. The piece was a spiritual predecessor to HYPER REEL and contained much of the same material, and ultimately also explored simulation, simulacra, singularity, and the illusory nature of reality.
Disciplines
:
Video, Digital Media
NYU Shanghai Press